My favorite things, beauty edit
Written by CLAIRE HOLT | Jun 23, 2023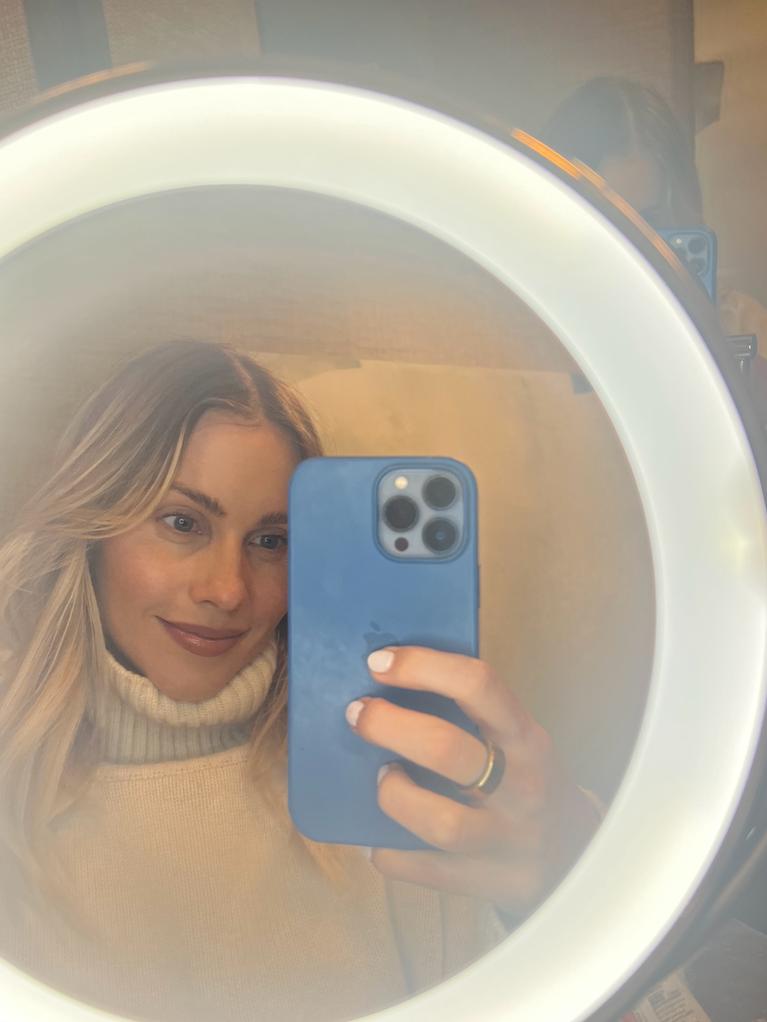 If you happen to buy something, I might make commission. *Prices are accurate and items in stock as of time of publication.
I get the ick whenever an influencer says 'a lot of you have been asking,'  but I did get some questions during my recent instagram Q&A about my favorite fashion, beauty, skin, + kid products, so wanted to share more on here. Today I'm going to focus on beauty, and will hit the other categories whenever my bosses (children) allow. Watch out Oprah I'm comin for ya!! Jk, I would never compare myself to the queen who I coincidentally cannot think about without uttering the words "Were you silent, or were you SILENCED." 
Fig 1 Micellar Oil Cleanser, $22
I will never use another cleanser as long as I live. Removes every drop of makeup/SPF/dirt and feels super hydrating. It's also very affordable which is a nice bonus. 
Kora Organics Noni Glow Face Oil, $28+  
I adore this non toxic face oil and feel like it's doing a good job of keeping my pregnancy wrinkles under control (for now). I have combination skin but never feel too oily or too dry after lathering it on. Just perfectly hydrated. It smells amazing and Andy loves it too. 
Beauty By Earth Self Tanner, $33 
I've mentioned this a million times but this one cannot be topped. It's non-toxic (I originally discovered it on the EWG Skin Deep Database), streak-free, and the perfect color. I love the lotion and force Andy to help me with my back which is a nice bonding experience for us. The face drops are amazing — I usually add 6 drops to my face oil every 3-4 days. It never gets crusty or patchy. 10/10. 
Super Goop Glowscreen, $18
I wear this every.single.day. Enough said. Ok, I'll say more — had a friend come to visit and he flipped out over how good it made his skin look. I think this is the single most important beauty product you can buy. 
Rose Inc Skin Tint Serum Foundation, $49
I use this when I don't want coverage but need a little glow and color. Much prefer it to a tinted moisturizer. It's also great to mix with foundation for a more dewy look. Rosie HW can do no wrong in my eyes so of course she nailed it with this product. 
Armani Luminous Silk Foundation, $69 
This is the foundation that they used on me during my Rebekah Mikaelson days, and I've come back to it in recent years because I can't find anything I like more. Great coverage but not too heavy. Never cakey. Lasts all day. It also doesn't make me break out like most others. Just super solid overall. 
Hourglass Vanish Airbrush Concealer, $18+ 
This is the one that all the makeup artists use and it's by far the best in terms of consistency and coverage. I've tried a million (Kosas is another good non-toxic option), but nothing does the trick like this one. 
NARS Laguna Bronzer Powder, $19
I first bought this when I was 15 and we're still going strong. I've tested out a few other brands in the meantime but keep coming back to this one. Gives a nice bronzy glow without the dreaded stripe. Never looks like I forgot to blend. 
bareMinerals Gen Nude Powder Blush, $26 
I use the shade Pink Me Up. Looks kinda Barbie-ish in the packaging but it's the perfect shade on the cheeks. A little goes a long way so it lasts forever. 
Tarte Shimmering Light Highlighter, $32
I prefer powder to the stick highlighters. feel like the sticks rub off the foundation/serum, whereas this one just adds a nice setting. Nothing too over the top, just the perfect amount of glow. I use the Rose Gold Glow shade. 
Anastasia Brow Definer in Taupe, $26  
I'm really into the thicker angled tip because I hate spending hours doing my brows. A couple of swipes with this thing and they're nice and full without looking Groucho. 
Wunderbrow Lamination Effect Gel, $12
Spoke about this gel in my eyebrow tutorial. It's *slightly* more annoying to put on than the classic tube but the effects are way better. Keeps your brows in place all day. 
Honest Beauty Extreme Length Clean Mascara + Lash Primer, $16 
I feel like mascara is such an individual thing, but I keep buying this one because it's non-toxic (which I prefer for the eyes), doesn't smudge, and gives nice length and lift without being too dramatic. I don't use the primer because I'm lazy. 
Charlotte Tilbury Lip Cheat Liner in Iconic Nude, $25
I love this liner and wear it 80% of the time. It's the perfect brownish tone and works for day or night. I've bought about 50 liners since and this is still my favorite. 
Cliganic Organic Lip Balm, $10 
I've tried every balm known to man and this stuff is the GOAT. 10 bucks for a 6 pack. Can't beat it. 
There ya have it! My beauty basics. Let me know which category you want next. 
C xx
Leave a comment
Thank you for your comment!
Margarita

| 06.29.2023 |

08:30AM

Sylke

| 06.30.2023 |

02:26PM

first of all thank you for the great cosmetic tips. The lip balm I will also try times, the price is really unbeatable. I would like to know a little more about your next goals and plans. Will we be able to see them again in a film or series or do they have completely different plans. Thank you and best regards from Germany.

Imani

| 06.29.2023 |

08:30AM

Absolutely LOVING your blog and all the thought that goes into these posts. You can feel your passion through the words and as someone who tried to have one, it is not easy. Look forward to your next drop <3