Forts. Friends. Art Basel.
Written by CLAIRE HOLT | Jan 31, 2023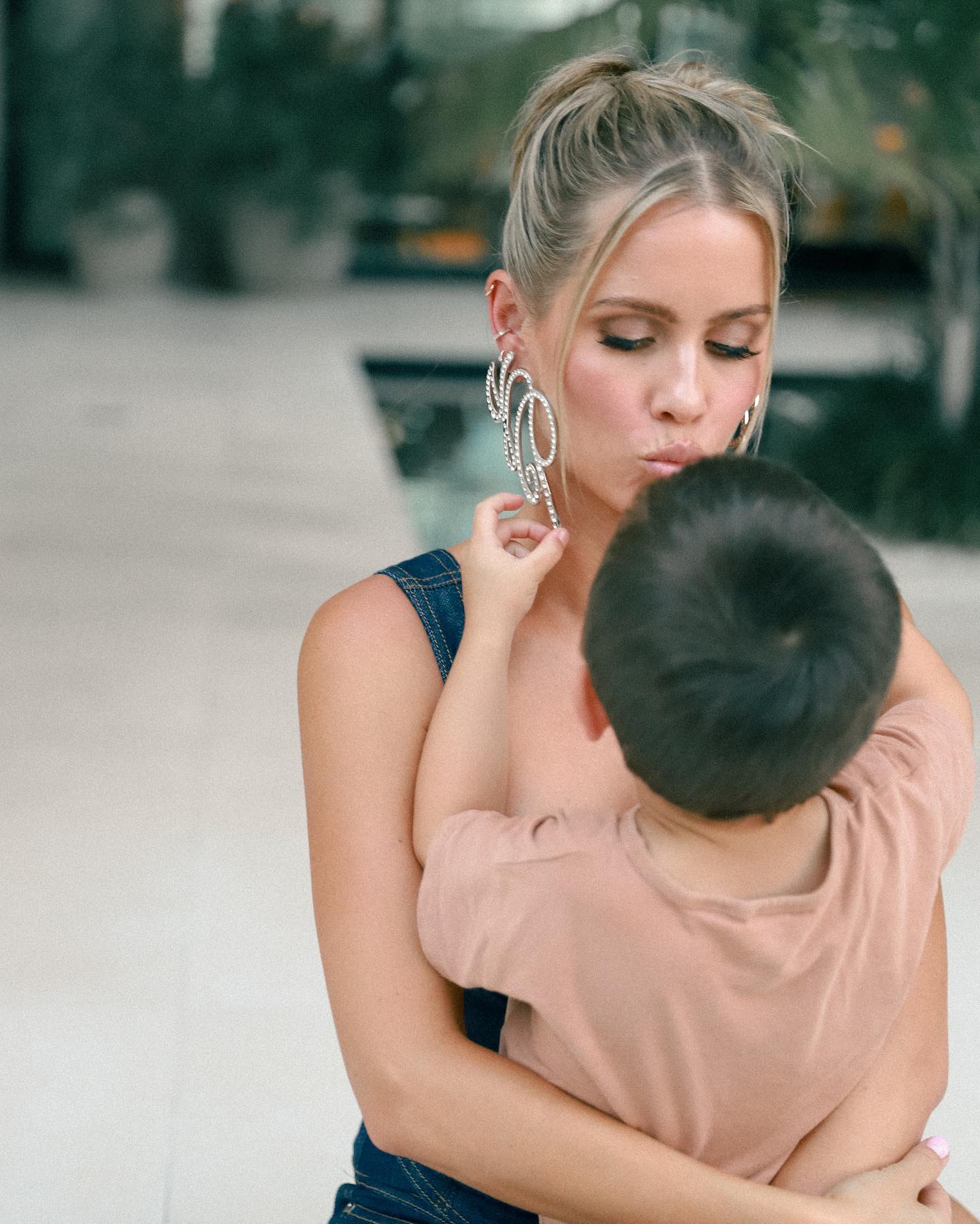 If you happen to buy something, I might make commission. *Prices are accurate and items in stock as of time of publication.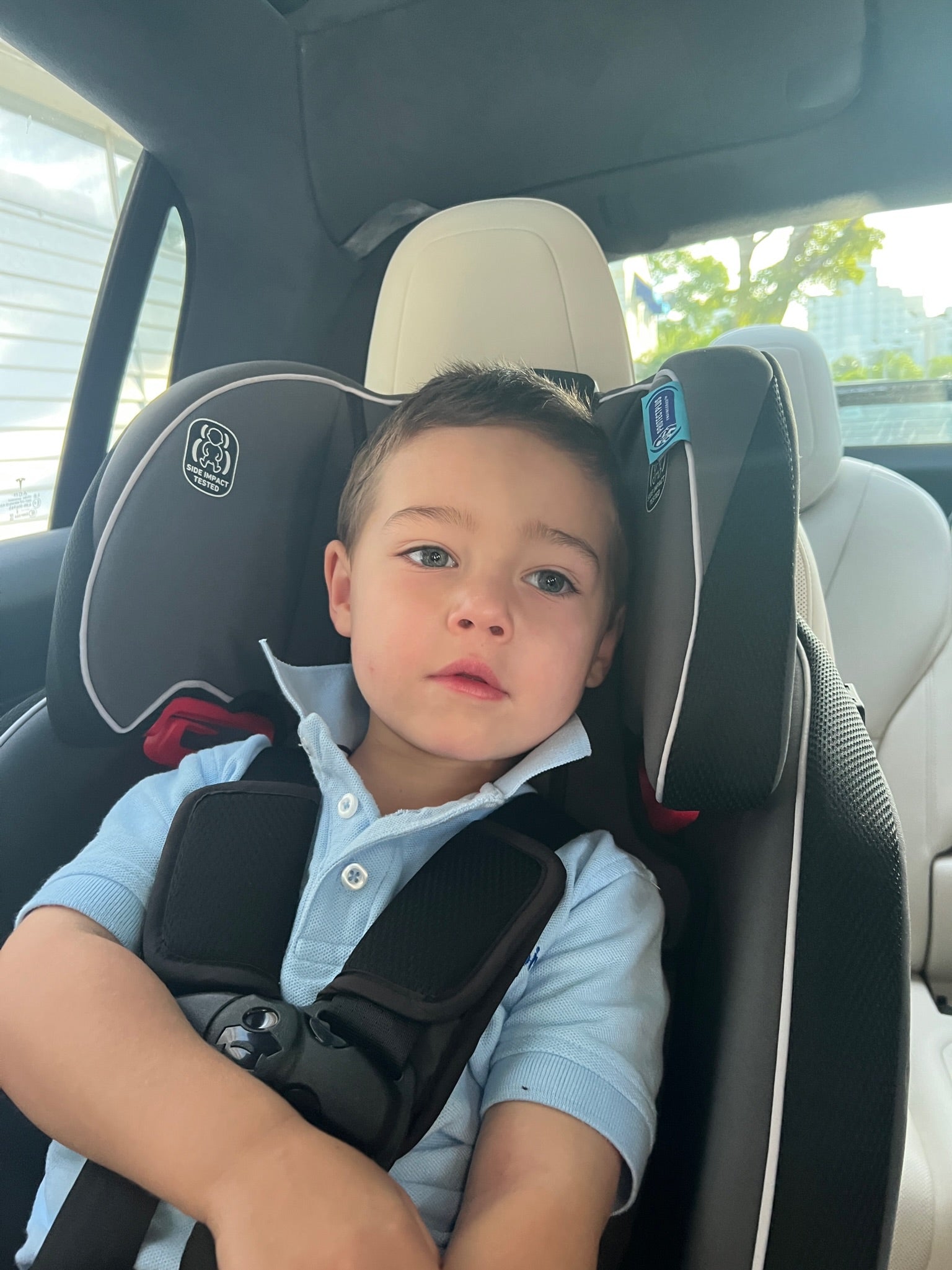 5:15 a.m.
Alarm sounds. I wake at such an ungodly hour because it's the only time my house is quiet. I head to the kitchen and drink two double shot lattes in a row. Slept like shit because James woke twice in the night – once because his water wasn't cold enough and a second time because he couldn't find his lovie (right next to his pillow). I think he gets a kick out of my dark circles. I spend the next two hours doing emails and life admin. Feel pretty productive thanks to the caffeine and the silence.
8:00 a.m.
Elle is an epic sleeper but JJ never wakes this late. Guess the midnight partying wiped him out. When he's finally up we throw on clothes and head out for a quick breakfast date before school. It's a speed date since we have seven minutes to eat before we're late, but we make the most of it. It's more for me than him because one day he and Elle will go on dates with people who are not me (help!) so I intend on getting my money's worth while I can. 

9:00 a.m.
I rush home from school drop-off to squeeze in a workout. I feel lazy so I tell myself I'll just do a nice little walk. Scan through images from last night's Jean Paul Gautier event and then decide to run a little. Ew. Hate it. I go back to walking and count every single second until the clock hits 45 mins.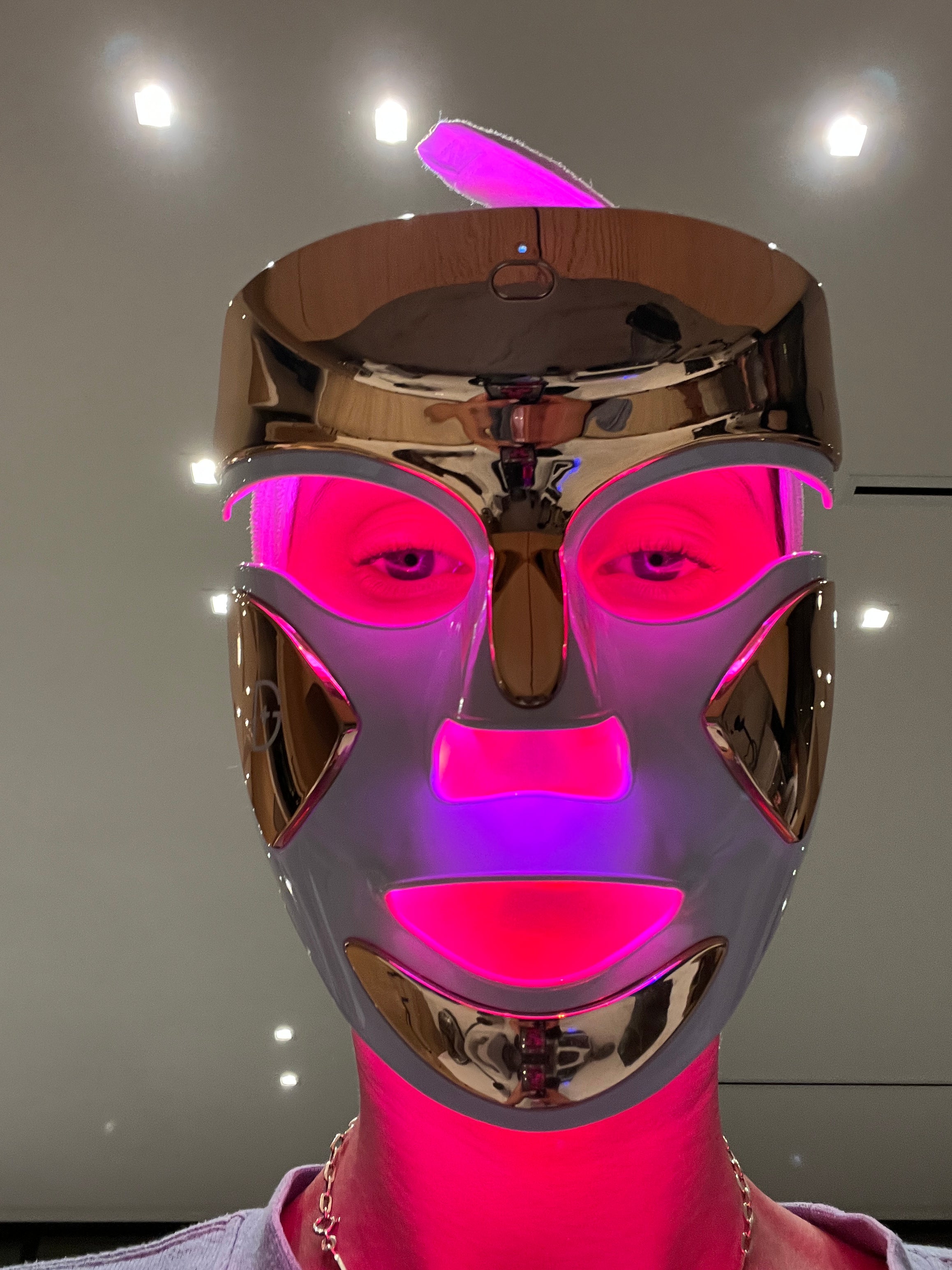 10:00 a.m.
I have a sweaty zoom call and then play with Elle for 30 mins. I spend most of that time trying to bury the intense mum guilt I have for not being present enough this week. Parenting is a trip. I shower, strap on my LED face mask, and give my skin some TLC. Back to the kitchen to shove a cookie in my mouth (it's paleo which means it's basically a vegetable) and then it's time to start H/MU.
11:30 a.m.
I have four events today and it's pouring out, so it takes a minute to decide on a look. Needs to work with a classic blazer and pant combo and a LBD from Rachel Gilbert (it's sold out now since it's old!) that I bought ages ago and have been dying to wear. We go with a simple messy updo and a strong cat eye. I distract myself with IG and gossip for the next two hours whilst Daniela and Leah work their magic.
2:00 p.m.
Throw on my day look and wolf down a plate of steak. I'm out the door by 2:15 but traffic is foul. It takes an eternity to get anywhere during Art Basel so I make a few calls to my fam and try not to stress about it.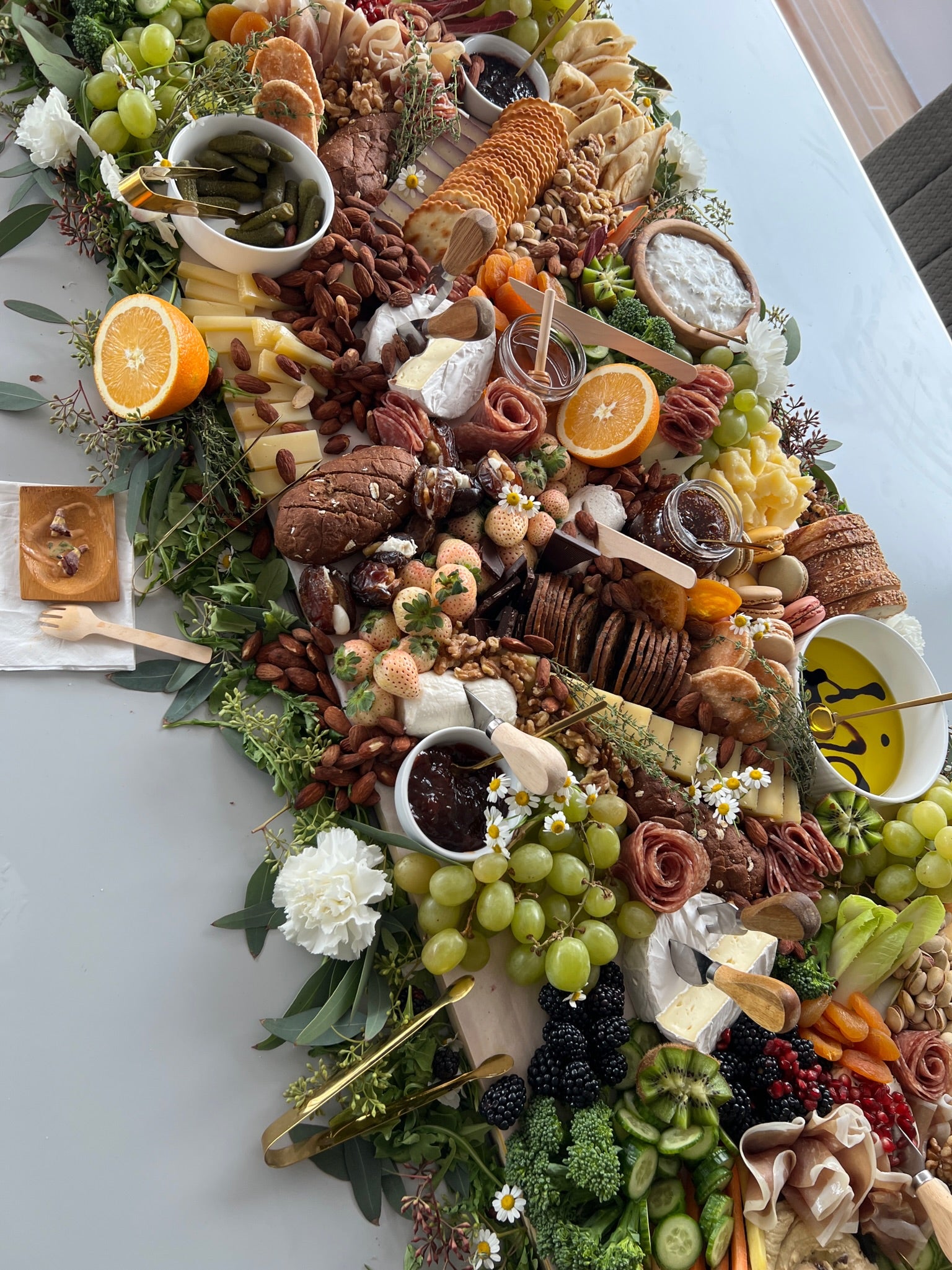 3:15 p.m.
Arrive at my friend Amber's Layered Jewelry event on her gorgggg yacht. I normally struggle showing up alone but I'm trying to stretch myself so I wander around, track down the cheese board and then cling to the first friend I find. I end up having a great time and talking to a bunch of people. Proud of my anxious self! At 4pm I say my goodbyes and brave the Miami traffic once again to hang with my kiddos before tonight's events.
4:30 p.m.
Somehow make it home in record time and go straight into fort building mode. I don't like to brag but I do a very good job and my kids love it so much that I think I may have achieved favorite parent status. 
5:30 p.m.
I throw on my dress for the evening, do what I can with my limpish hair and I'm out the door again with Andy. We arrive at the Carbone event and I make a beeline for the skinny margs and meatballs. I really want to eat the caesar salad but no one wants gross garlic breath on a night out. When I say no one I mean everyone but Andy because he went all in. Won't be chatting to any hot models now suckerrrrr.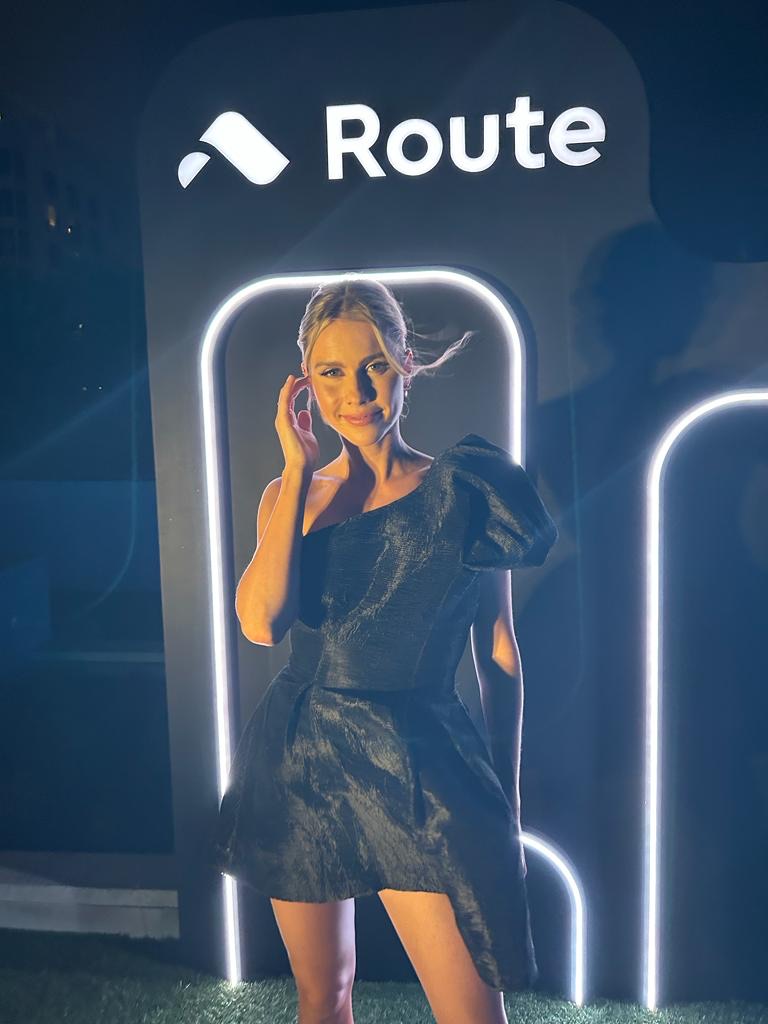 7:00 p.m.
We leave South Beach and sit in traffic again on the way to the Route event. The road rage being thrown around is wild. Thank god we're in an Uber because I'm too sensitive to handle it behind the wheel. We make it to the Edition Hotel rooftop and we're one of the first people to arrive because we're lame like that. Doesn't take long for it to fill out and become really fun. Good tequila, good music, good vibe. Probably because it's mostly Gen Z. I spy a couple of tiktokers and want to ask them about their GRWM videos but I don't because I'd like to leave this event with dignity. Finish our bevs and we head out for our last party of the night. 
9:00 p.m.
We arrive at our friend Barry's house. Even though he has amazing catering, I'm most excited about the Hershey's kisses jar. A lot of our friends are here so we catch up and have one last tequila. Pretty sure I won't have a hangover because I didn't mix drinks (edit: I had a hangover). By 11, my feet are about to fall off and I'm half asleep so we call it a night and head home. I down a jug of water and put myself to bed, saying a silent prayer that James will cut me some slack and stay in his bed. I need my beauty sleep before I do it all again tomorrow.  
C x
Snapshots from the Jean Paul Gautier event the night prior.