WIWTM: February
Written by CLAIRE HOLT | Mar 3, 2023
If you happen to buy something, I might make commission. *Prices are accurate and items in stock as of time of publication.
My favorite looks from February.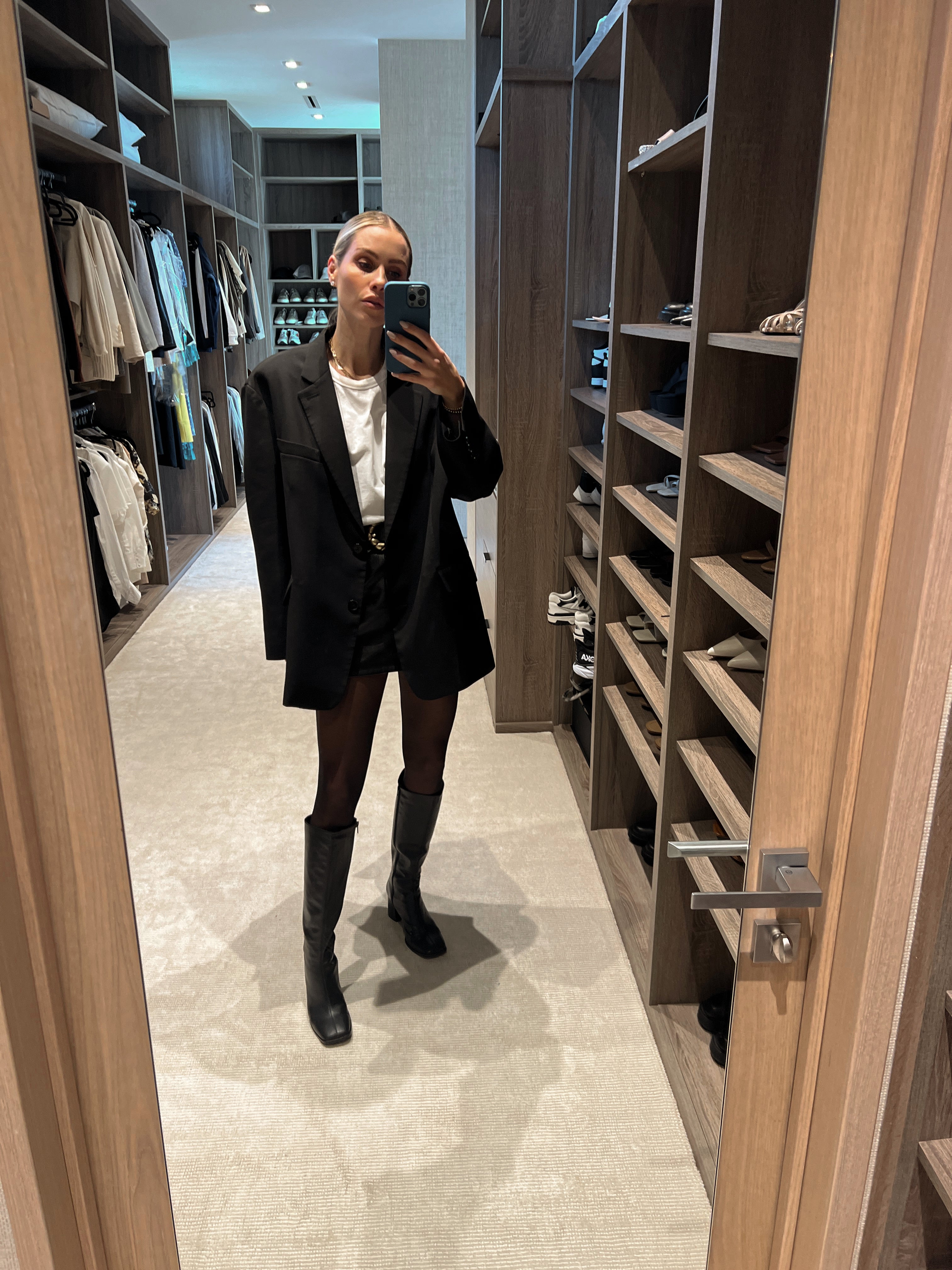 What I'm wearing: Love this slip dress and cardi combo for when I want to trick people into thinking I'm a lady. These shoes have *just* enough heel and I'm obsessed with them. 
The alternatives: This cropped Everlane cardigan is equally as lady-like. I've also been into the washable silk lately à la these Quince and Silk Laundry options. These sandals have a similar heel height but are more strappy, if you're worried about foot sweat from the PVC in the ones I'm wearing.
What I'm wearing: You should never wear a top as a dress unless you buy it multiple sizes up. So that's what I did with this Babaton faux leather number. I wear it with a heel when I'm feeling saucy, or with sneakers for a cooler daytime look. I always slip a little black dress underneath to prevent a wardrobe malfunction. I get a lot of compliments on this one so it's constantly in rotation. 
The alternatives: If you want to make your life a hell of a lot easier, you can choose this actual faux leather dress instead of a top-dress-hybrid. I'm also wearing this Bottega Veneta pouch bag in this pic but I saw that this Bottega Veneta option is on sale for $520 — still a splurge but not as steep. Here's another sock boot.
What I'm wearing: I wanted to wear a black silk shirt with a slip dress but didn't have one, so I improvised with a dress + sweater combo instead. This Vince sweater is so soft and cozy — it works with everything. The boots are super comfy and I wear them at least twice a week. They're great with jeans, too. 
The alternatives: The Vince sweater is almost out of stock but these options from Everlane and Revolve look equally as cozy. This pullover is also on sale and looks more lightweight (if you're prone to overheating because same). You can also wear a slip skirt instead of a dress.