Living la vida loca in sweatpants. Sometimes leggings.
Written by CLAIRE HOLT | Feb 3, 2023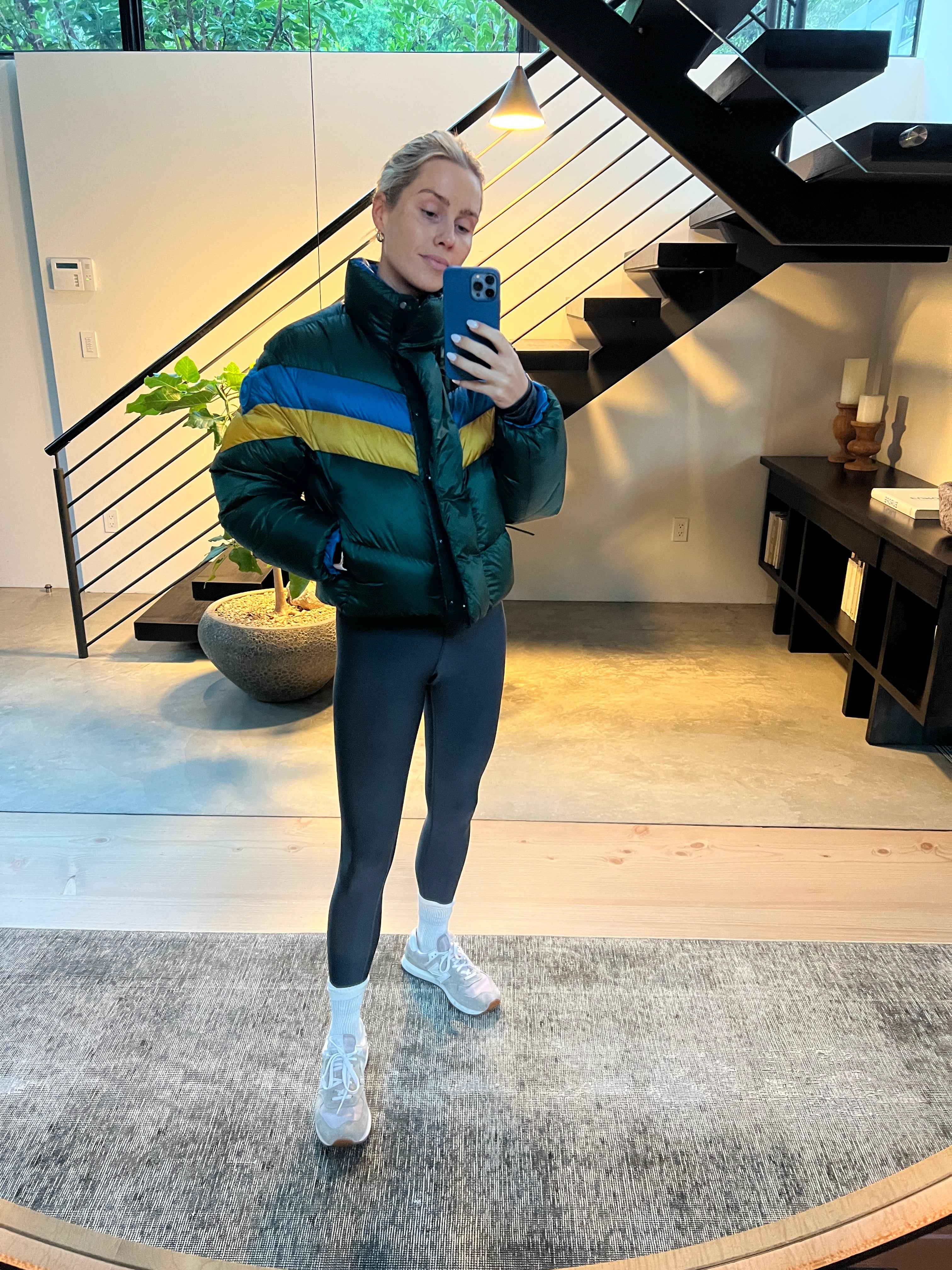 If you happen to buy something, I might make commission. *Prices are accurate and items in stock as of time of publication.
I live in athleisure and would have worn a cute cashmere set to my wedding if mum wouldn't have been pissed.
My hair sucks so I don't worry about protecting it from weather, but if you do…this hoodie is also a great choice. Not seen in this photo are my Alo biker shorts that I wear obsessively (these Amazon ones are a great dupe).
Alo ⅞ airlift leggings are the best on the market imo. High-waisted and great fit. I have five pairs that I wear in rotation for both working out and every single other life activity. (These Amazon leggings are a good alternative and super affordable, FYI!) And this sweatshirt... I have this in all the colors. Love the cut and texture. Andy is sick of seeing me in them. 
I've worn and washed this top a million times and it's still in great shape. Goes with everything. The pants are a nice relaxed fit. I get stopped and asked about this set all the time. And if you're into the cream color scheme but prefer a tank/shorts alternative, this Amazon set is too cute.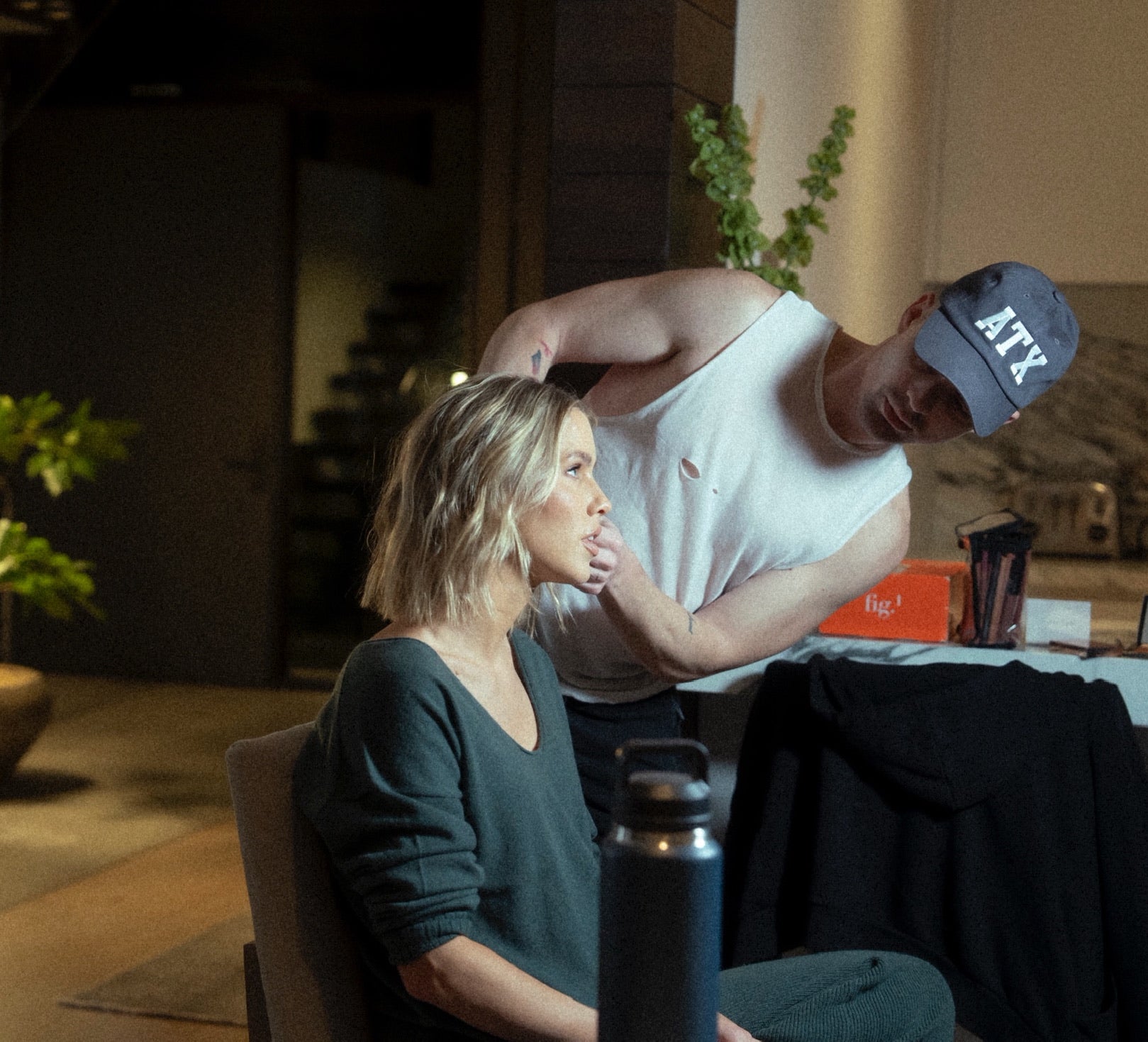 Love the slouchy fit of this V-neck. Comes in lots of colors. Perfect for travel or glam or watching movies or chasing baby dictators. And if you're looking for something not glam, this sweatsuit was my baguette and butter during marathon prep.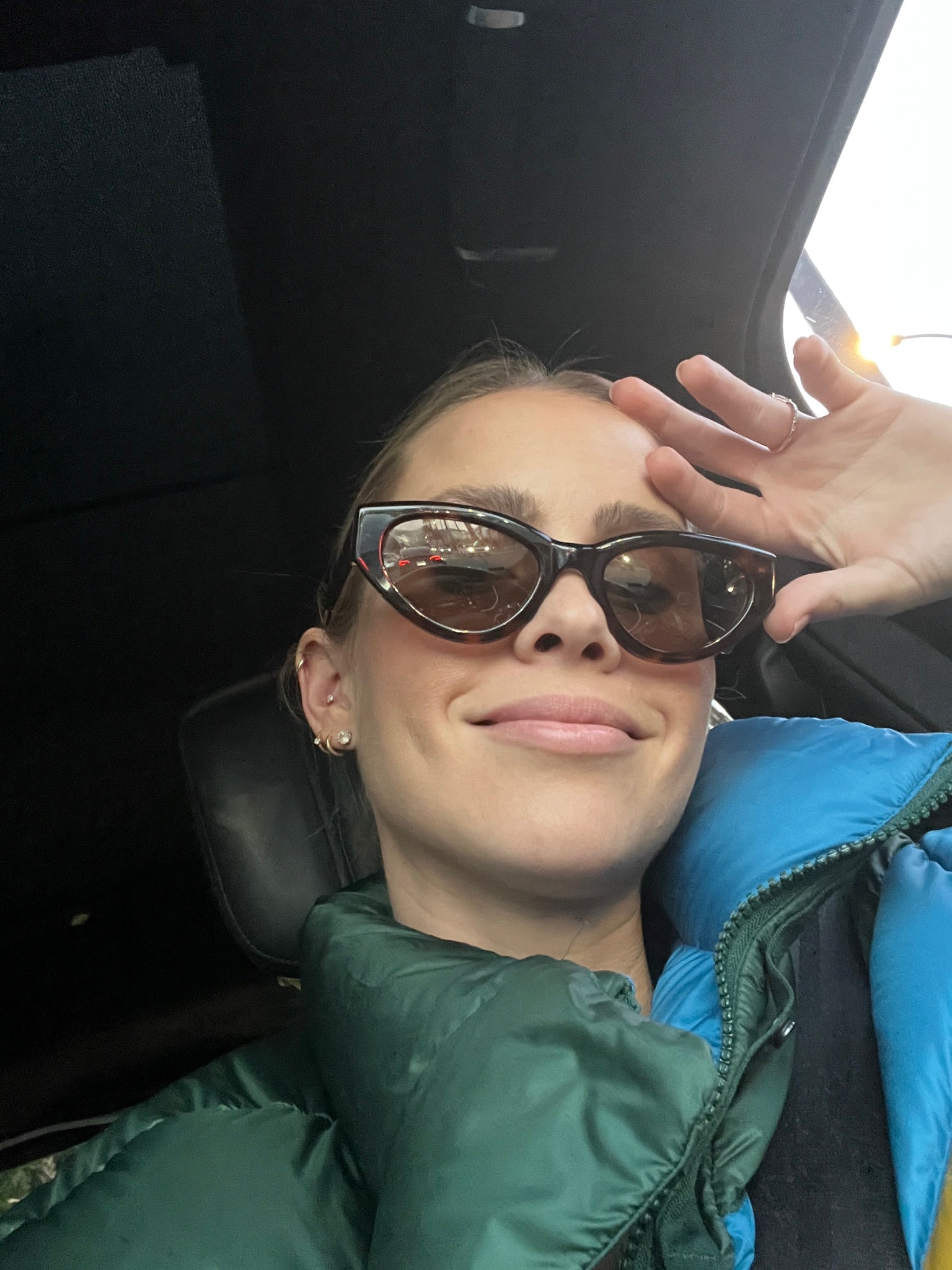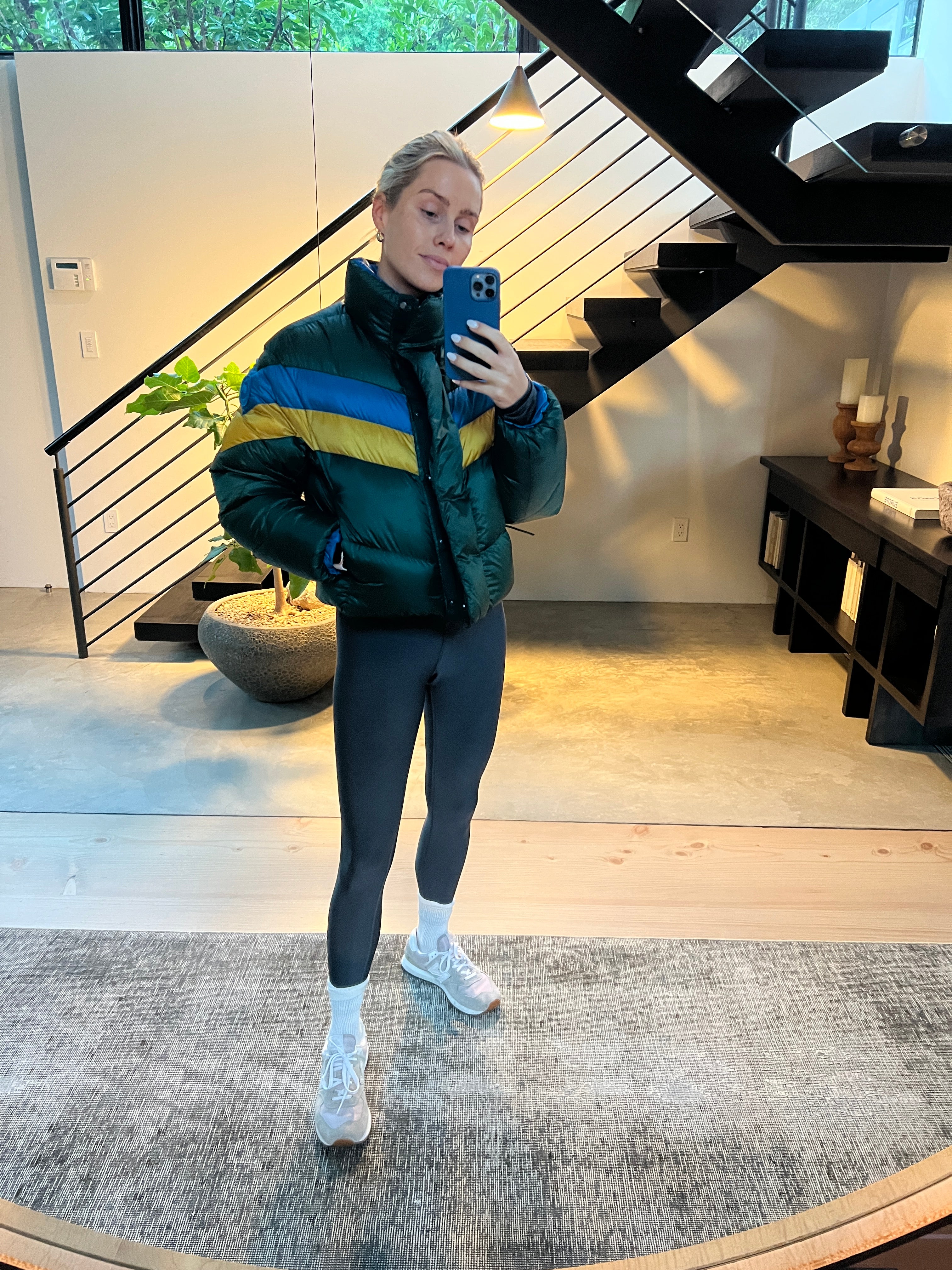 This jacket is warm enough for an arctic tundra but still so fun! Love the designs in this collab. My new winter fave. I also have a theory that no outfit pairing can be more chic than crew socks with New Balance sneakers.
The shopping list. A mix of stuff I'm wearing and affordable alternatives.