I think I figured out my skin routine.
Written by CLAIRE HOLT | Feb 24, 2023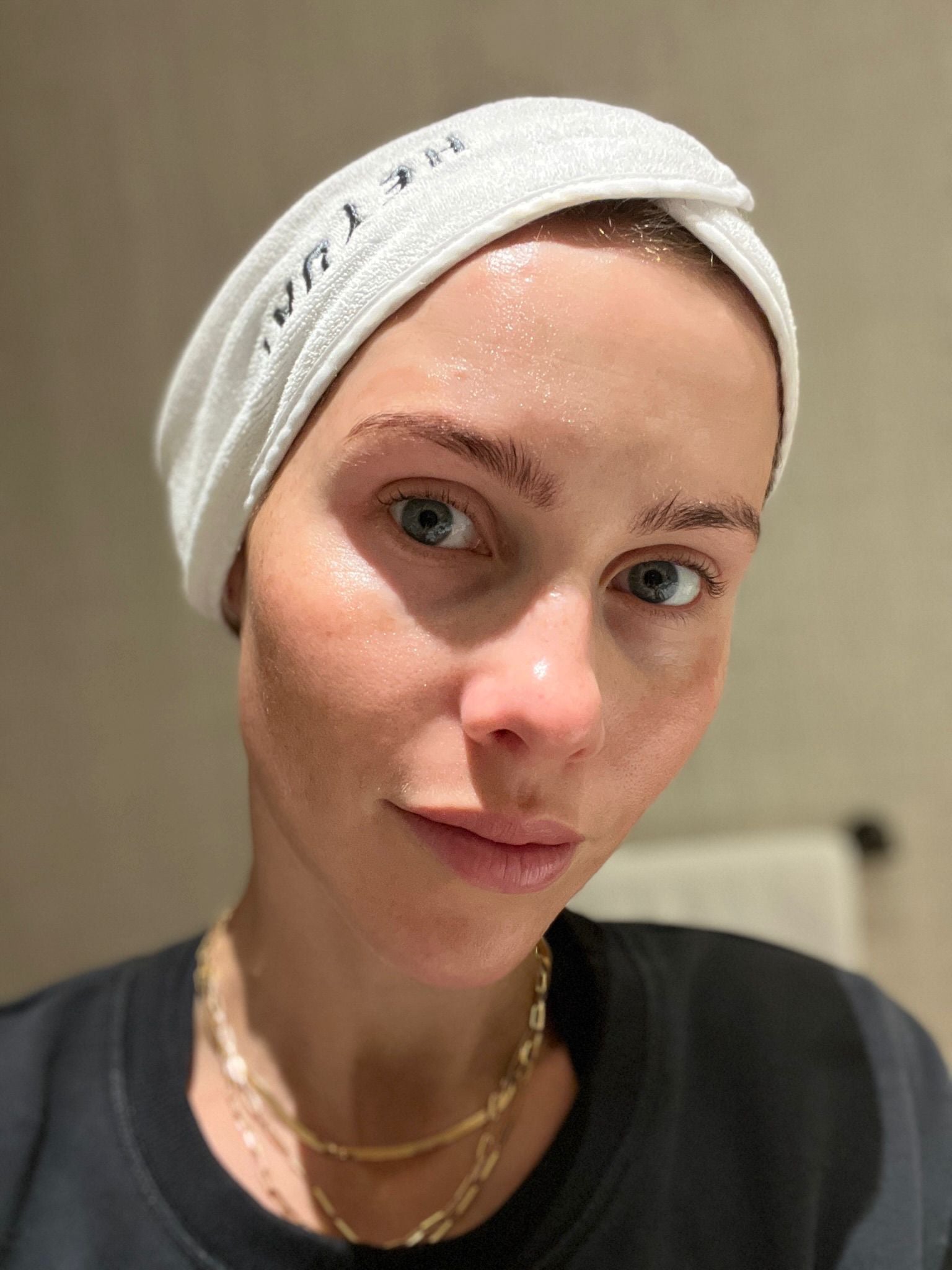 If you happen to buy something, I might make commission. *Prices are accurate and items in stock as of time of publication.
My skin changed when I came off birth control and had children. Melasma was my arch nemesis, and my zits were as bountiful as my boobs. But after a lot of trial and error, I've finally streamlined my routine to an exact science (sort of). Here's what's been working for me.
Step one is cleanser. Most nights, I use the Fig 1 Micellar Oil Cleanser because it can quickly get rid of a day's worth of oil, dirt, and sweat. On nights where my skin is deciding to wreak havoc on my life via acne, I use the Fig 1 Clarifying Gel Cleanser to curb breakouts. I'm super aggressive with both which probably isn't good for my skin but what's life without a little risk, am I right?
This cleanser gets all the shit off. Oil, sweat, most makeup.
I use this when my skin is plotting against me. It really helps with breakouts.
I got melasma pretty badly during my pregnancy with Elle. I felt uncomfortabe leaving my house without makeup. I did find a product that worked for me (more on that below) but I wish I could go back in time and tell myself to not dwell on it. Easier said than done but it really was just a blip in time.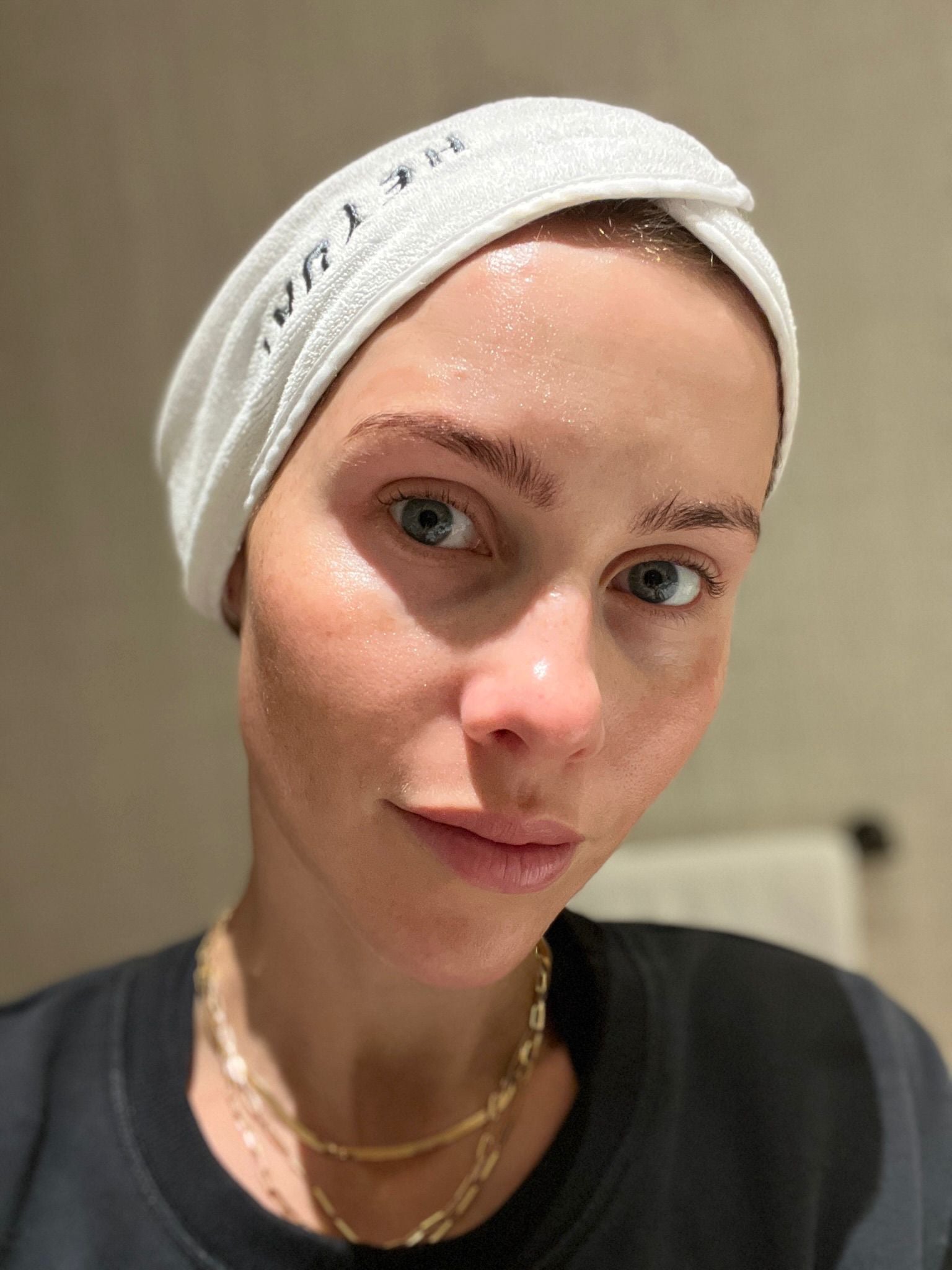 The Musely Spot Cream works so well. This step happens right after cleanser. I started applying a thin layer every other night before building up to using it every night. This does make my skin super dry so I always have end my routine with a rich face oil or moisturizer.
I'll then dry my face with — and this is important — a clean towel or towelette. I heard the phrase "don't use a butthole towel" on The Skinny Confidential and I never stop thinking about it. Third step is Bioderma Micellar Water. A great alternative to makeup wipes when used with a cotton round. Also handy for when I'm lazy and don't wash my face properly.
To quote The Skinny Confidential, you should never use a butthole towel.
This gets all those annoying last bits of makeup off.
Next is the Versed Clarifying Serum. I got this on Amazon when I was training for the NYC marathon (lots of sweat = breakouts) and it works. Directions say to use three drops but I use about a million. Okay, moving on. It might sound weird to call skin products delicious but this Fig One Hydrating & Balancing Toner is delicious. It makes me look so glowy and feels super hydrating. That was step five. We're almost done I promise.
Why use three drops when you can be like me and use one million drops instead?
I have one word for this product and that word is glow.